State NCC Unit has organized a Quiz competition on 09/09/2023 related to the G-20 & Puneet Sagar Abhiyaan. Approximately 15 schools and colleges from all over Tripura participated in this competition. In this competition Holy Cross college secured the 1st position. The participants were Debika Das (Political Science Hons.) and Ritica Debbarma (History Dept.).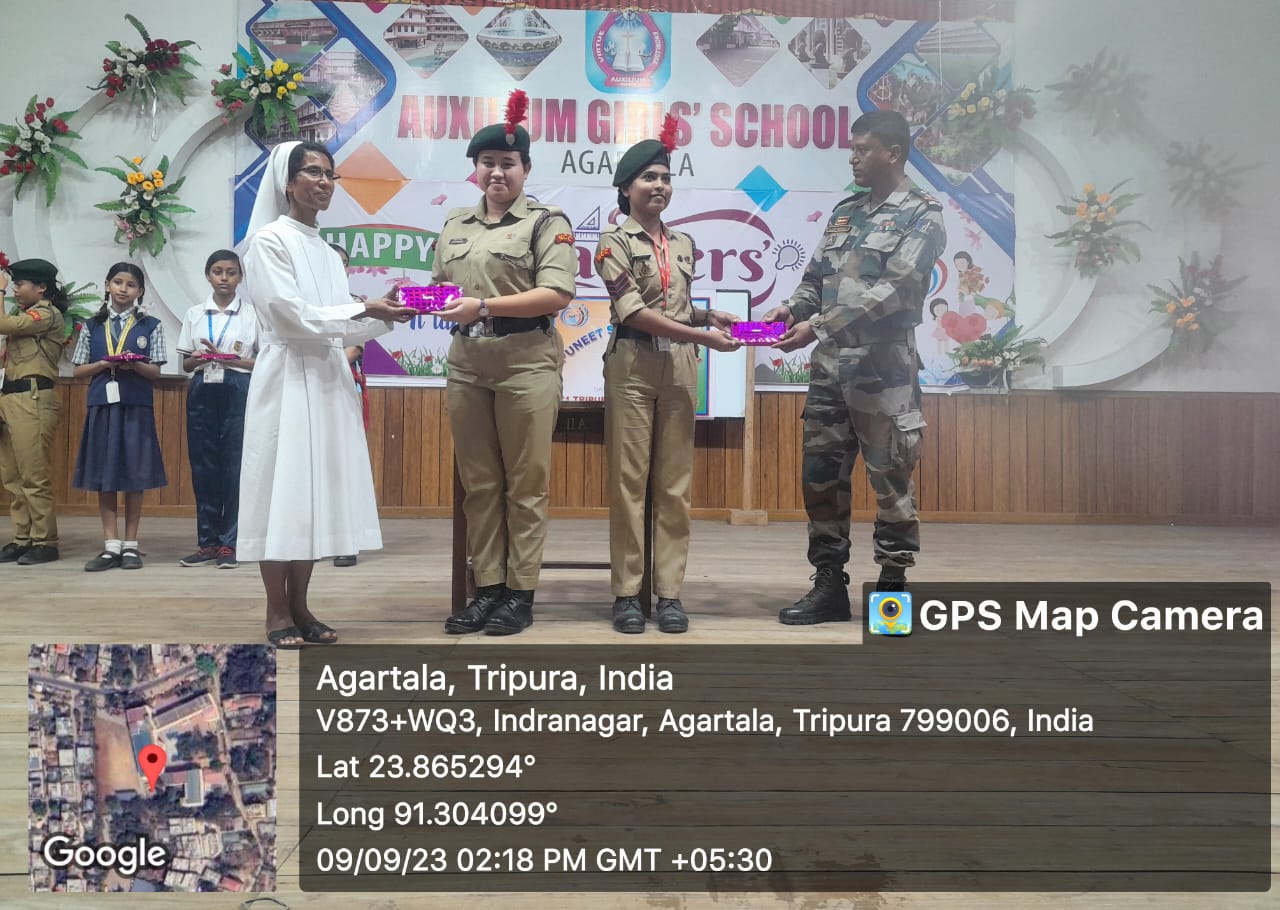 3-Days State Level Self Defence workshop, organised by NSS, NCC, Sports Club of Holy Cross College from.
Click here to view the report
NSS, NCC Volunteers of HCC have done "Har Ghar Tiranga" Drive at Radhanagar locality on 09th August 2022.
Two of the NCC Cadets namely Sangita Banik & Arijit Roy have received the prestigious Director General (DG) NCC Medallion for their utmost sincerity, dedication and exemplary performance to National Cadet Crops (NCC)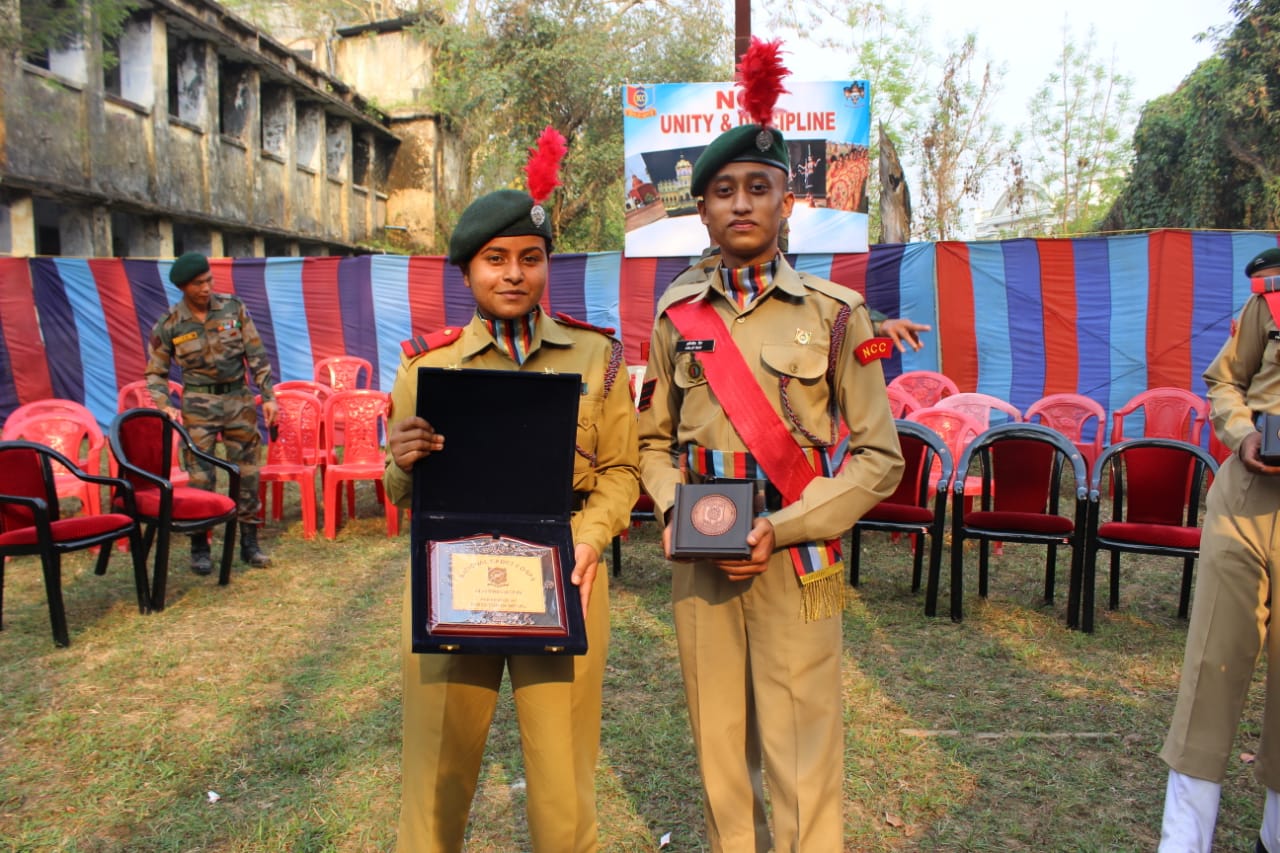 The NSS Unit of HCC and NSS Campus Units of University of Jammu have jointly organized a Students' Interactive session on 29/01/2022. This workshop was a part of NSS Special Activity Camp. Around 65 students from both the institutions have joined in this workshop along with six Resource persons and other dignitaries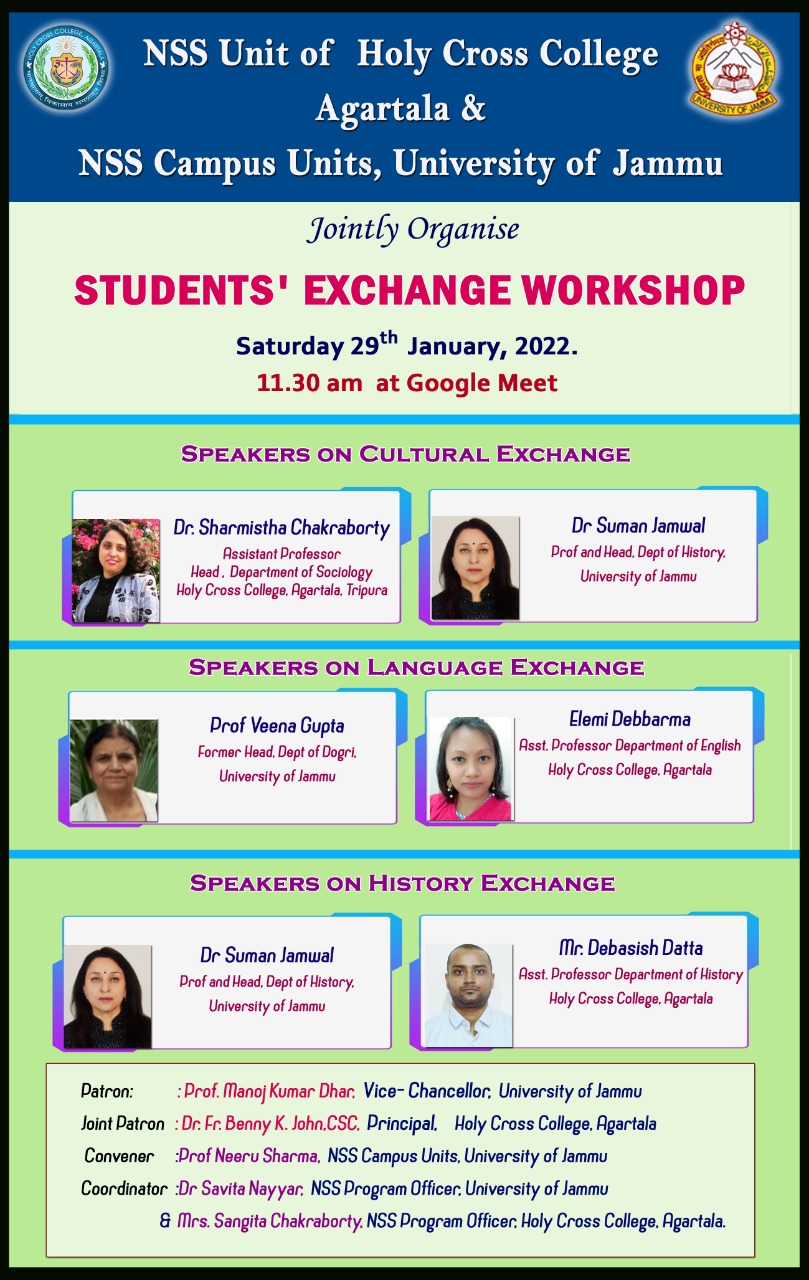 NSS volunteers of HCC have taken a great initiative by imparting knowledge about CRAFT SKILLS with used plastic & news paper at Adopted Village (Sipai Para) on 27/01/2022. This activity was a part of NSS 7 Days Special Activity Camp, 2022
NSS Volunteers of Holy Cross College, Agartala have celebrated Republic Day, 2022 (26/01/2022) by planting plants at their own residence and locality. This was one of the programs under NSS 7 Days Special Camp.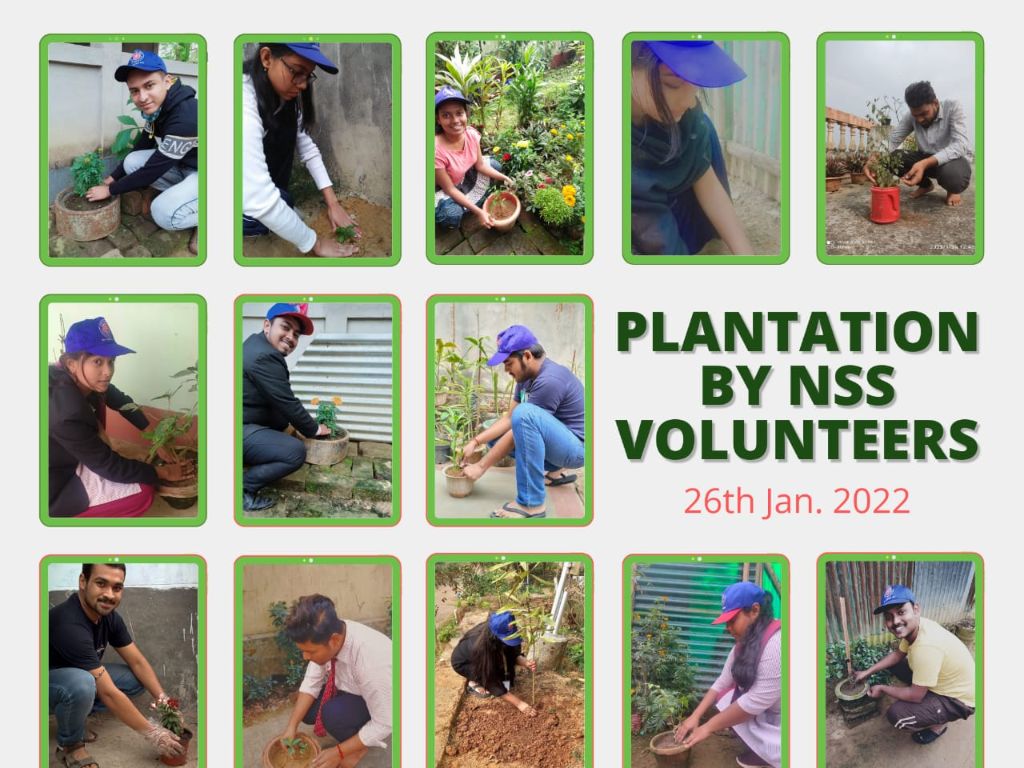 NCC Orientation Session of B.sc. Girl Students in College Campus on 26th Nov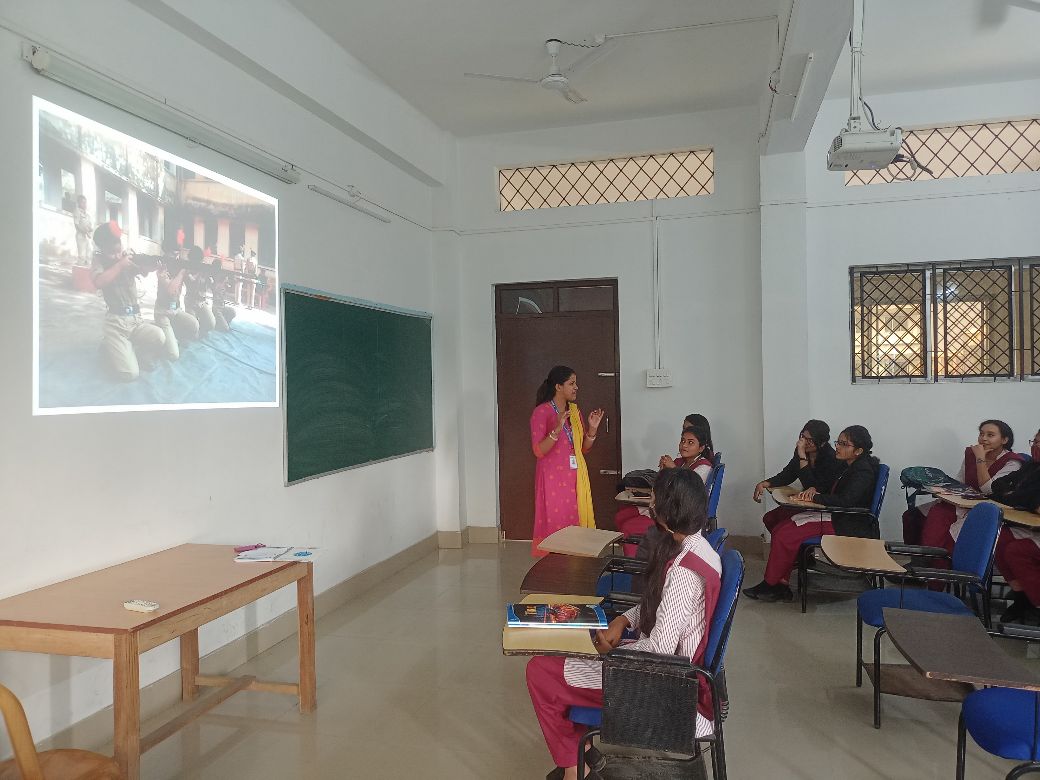 NCC Drill Practice was held for all newly enrolled 1st semester cadets at Sacred Heart Study Centre, Lembuchherra on 13th Nov 2021. The Drill was taken by Senior Under Officer, Shibatosh Adhikari and Sergeant Deepangkar C. Sangma.
NSS Volunteers Of Holy Cross College Have Distributed The Healthy Food Packets Among Around 54 COVID Affected Persons Throughout The Month Of August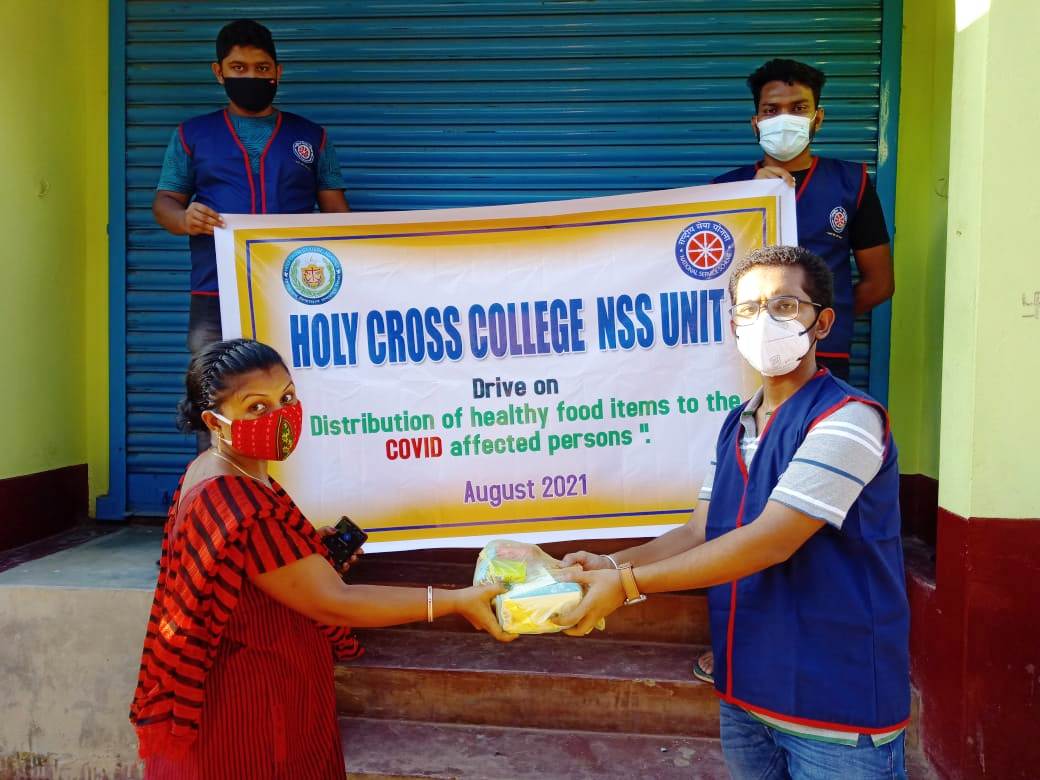 NCC Cadets Of HCC, Agartala Appeared In NCC B CERTIFICATE EXAM 2021 From 28th To 29th August 2021 At BBM College, Agartala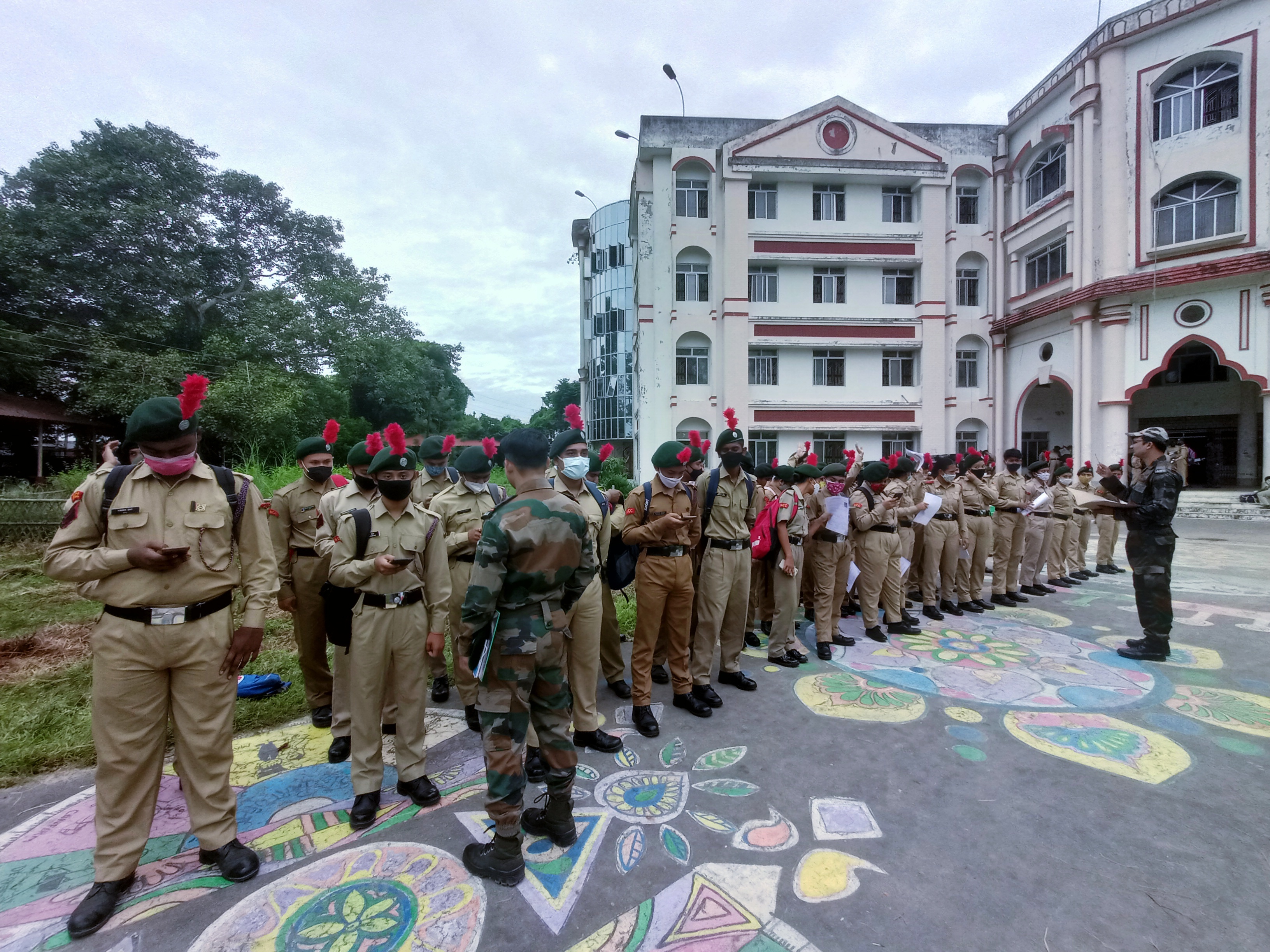 International Day For Yoga 2021, Yoga Posture From NCC And NSS Students Of HCC
Cadets Of Holy Cross College, Taking Part In Homage Paying Ceremony At Martyr's Memorial, Albert Ekka Park, Lichubagan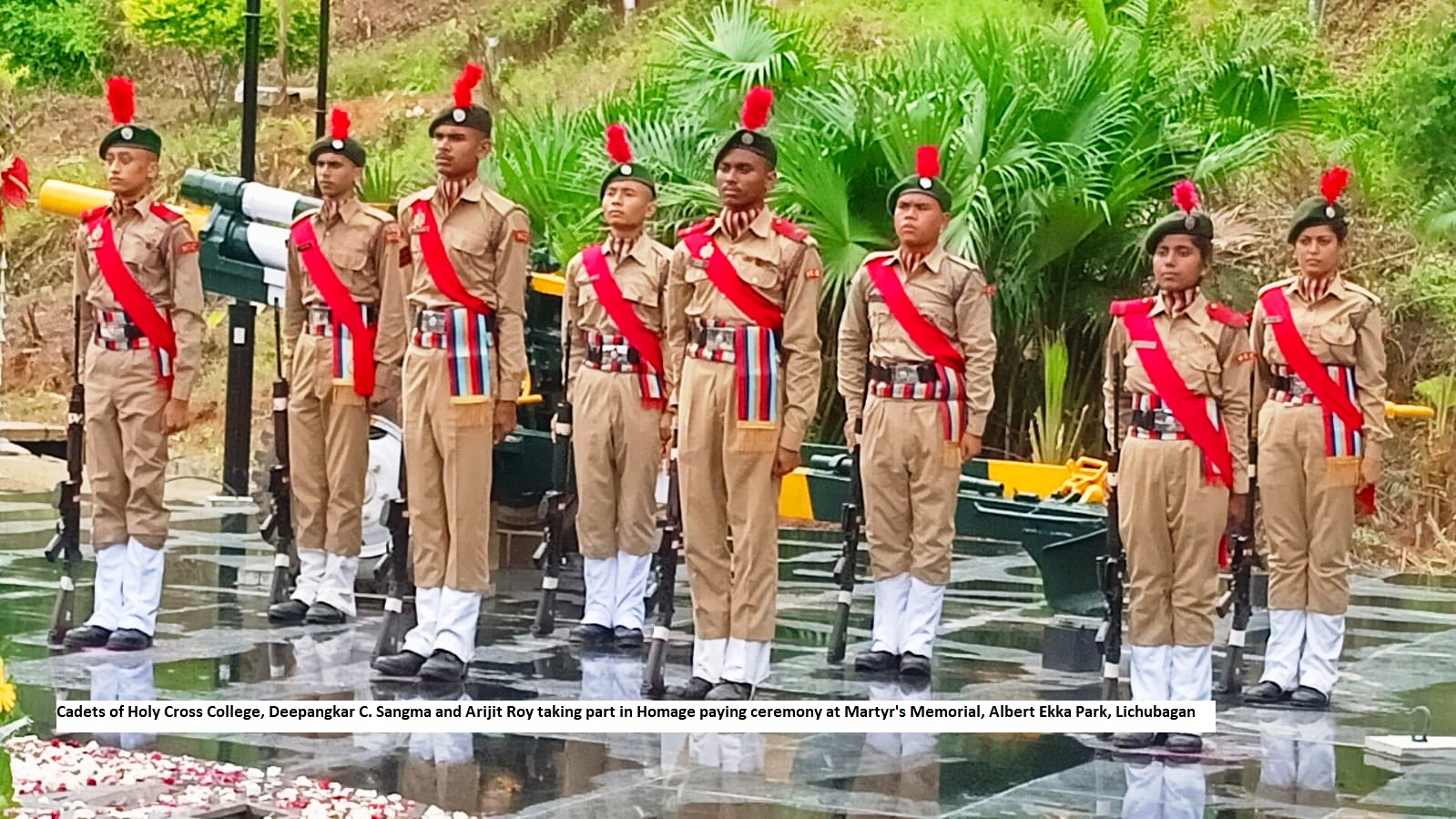 Sibatosh Adhikari, a student of Human Physiology Dept., HCC has been selected to represent Tripura State for participation in Pre-RD , 2021 scheduled to be held at Kokrajhar, Assam.
NCC Event : Plogging Flag Off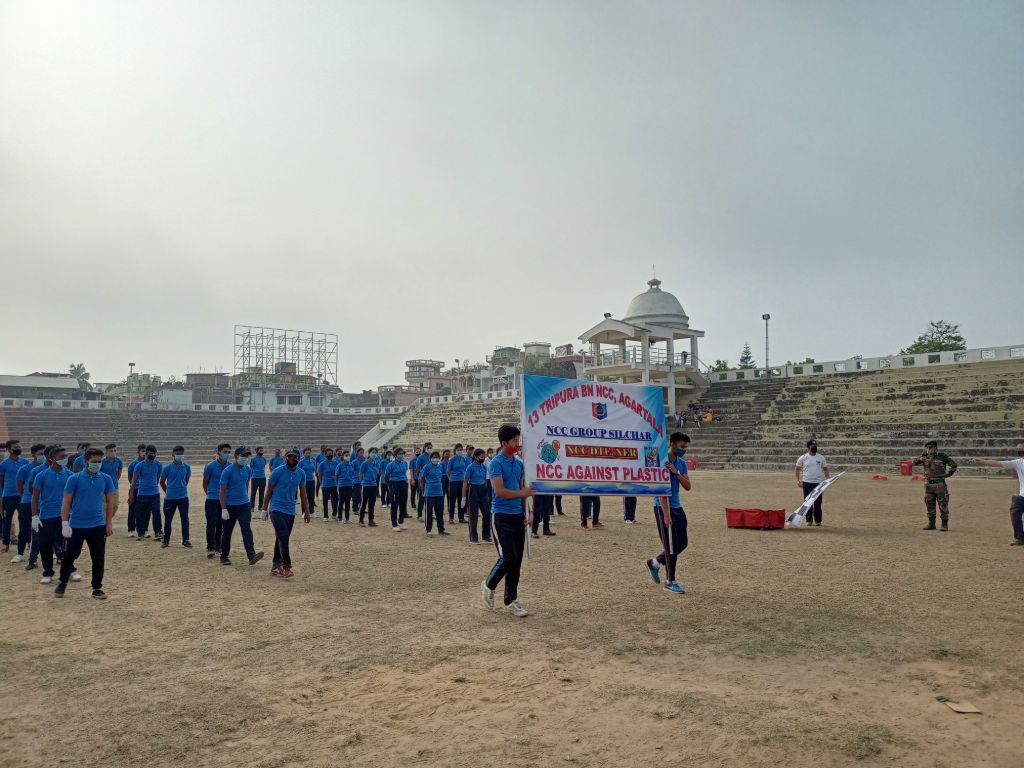 NCC Event : Nukkad Natak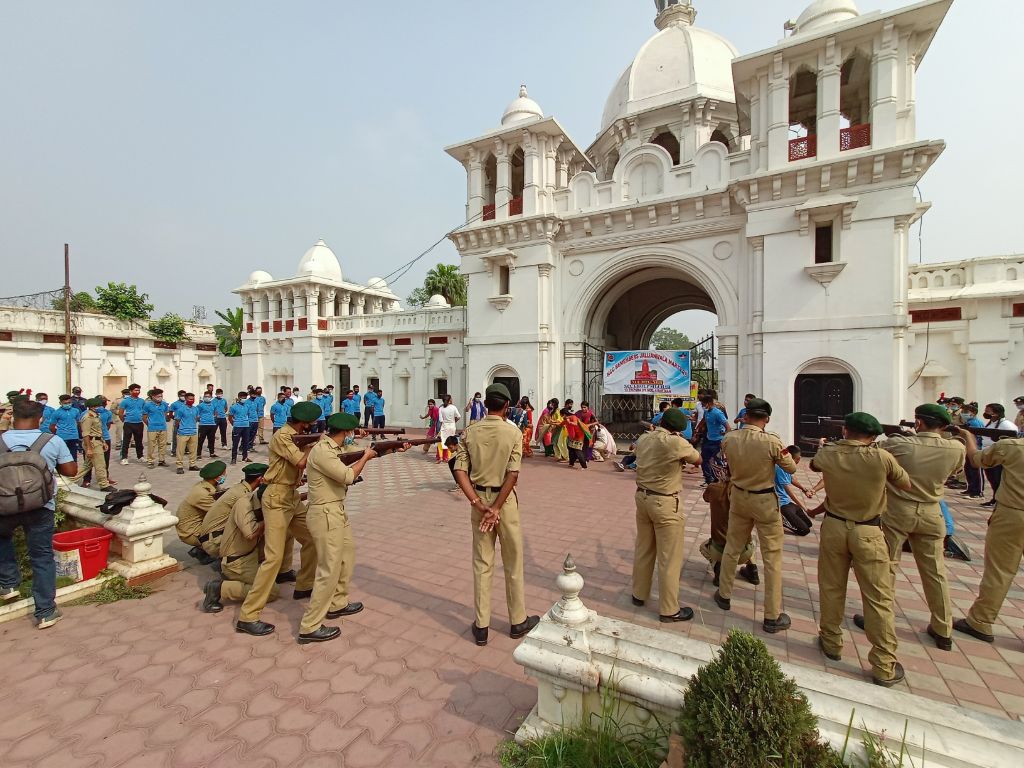 NCC Event : Anti-Plastic Drive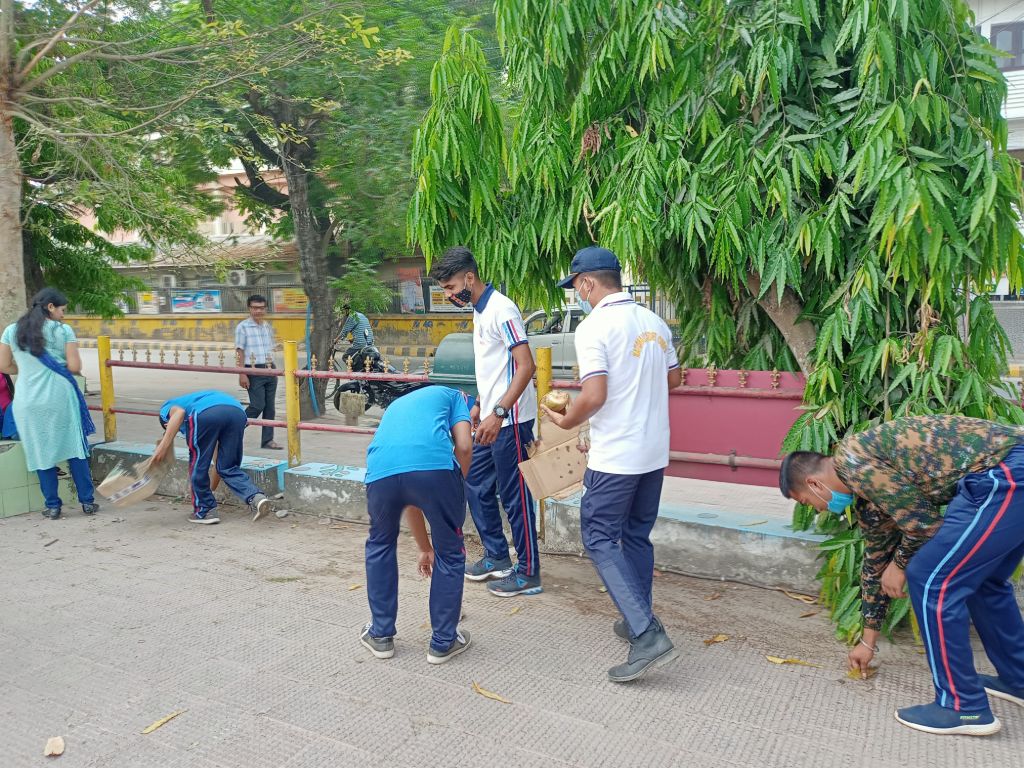 NCC Event : Jalliwanwala Bagh Remembrance Day (13th April 2021)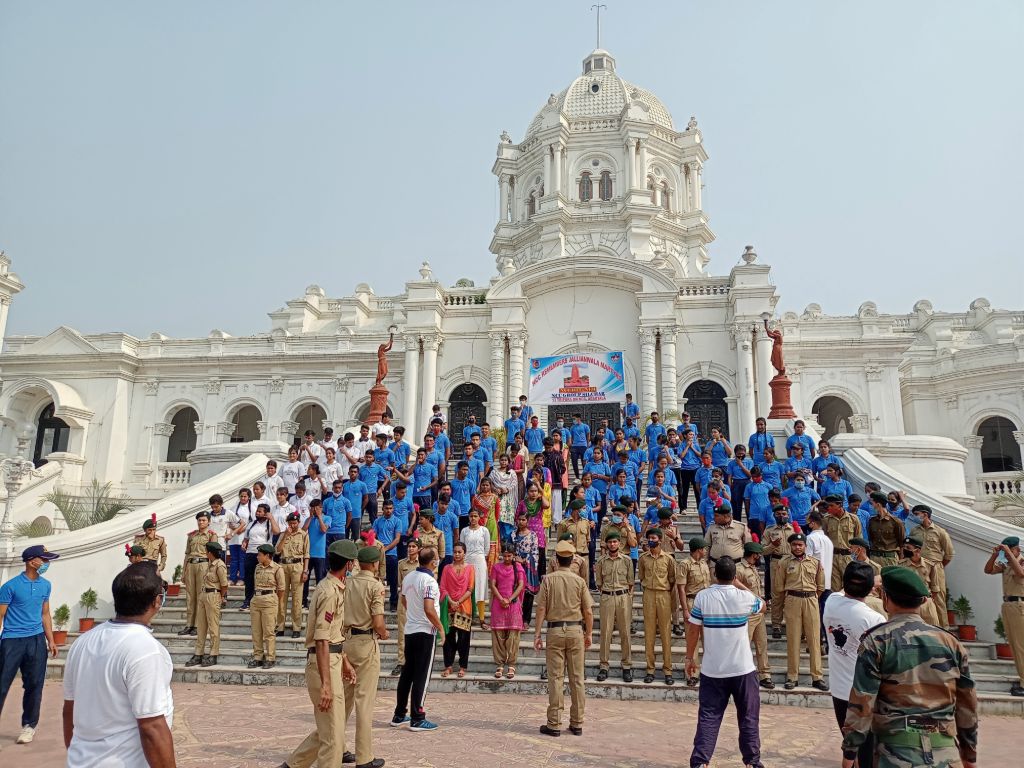 NCC- Azadi ka Amrut Mahotsav 12th March, .2021
NCC-Graduation Day 2021
NCC- Army Day 15th January, 2021
NCC- Weapon Display and Demo 6th February, 2021
NCC- Republic Day Parade 2021
Samajik Adhikarita Shivir 26 February, 2021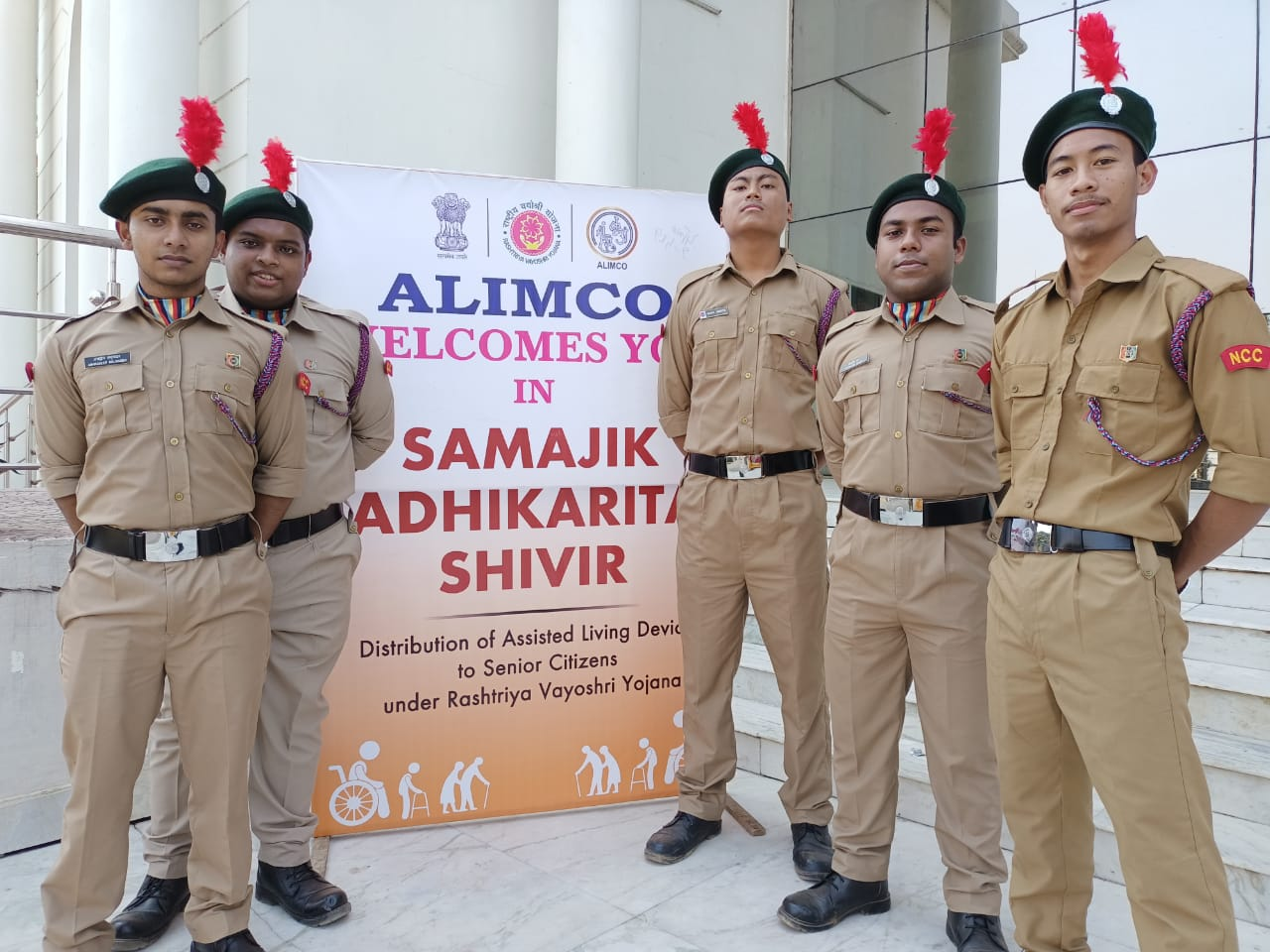 NCC Pulwama Remembrance Day 14 February, 2021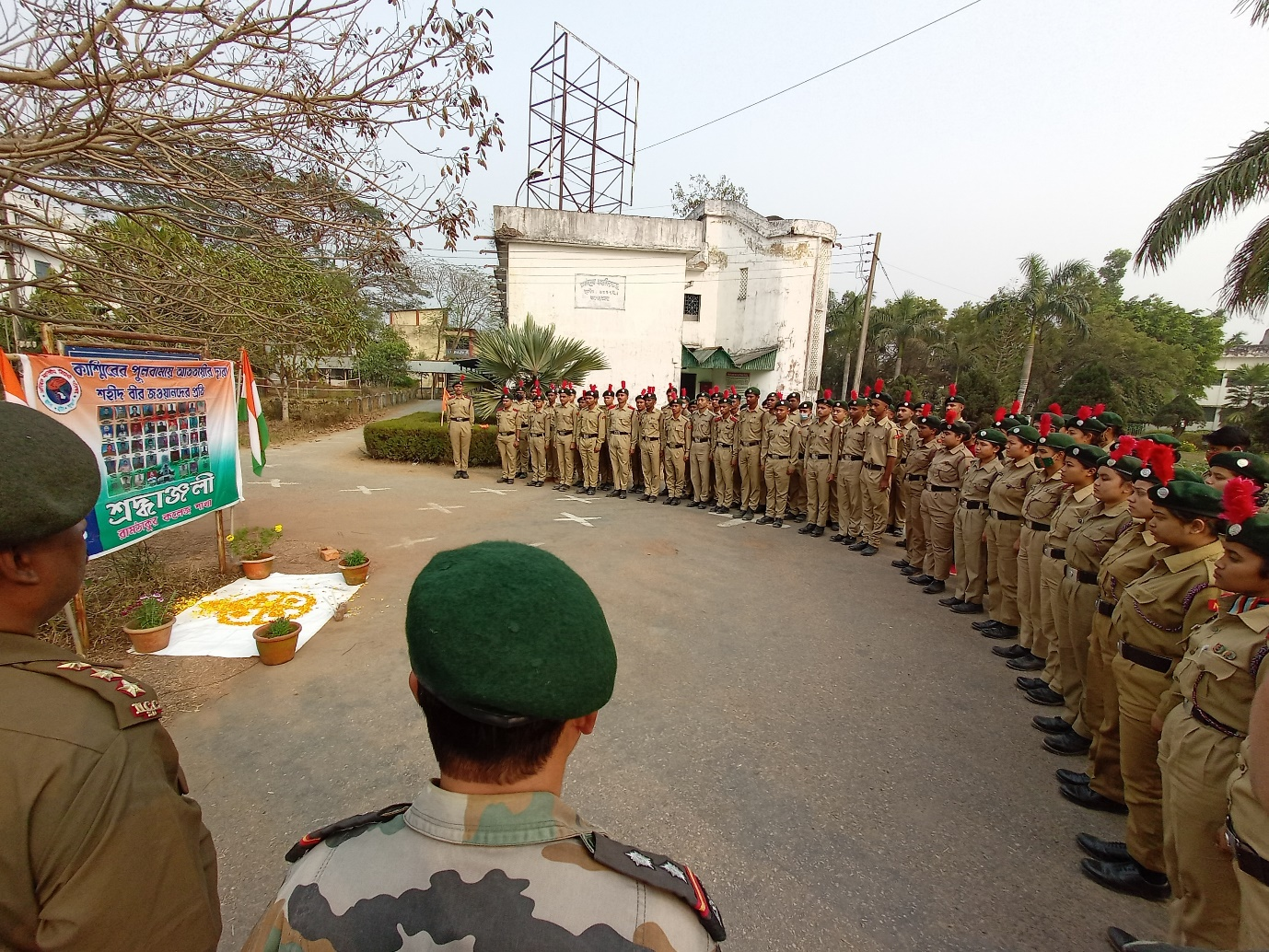 NCC B Certificate Camp 13-18 February, 2021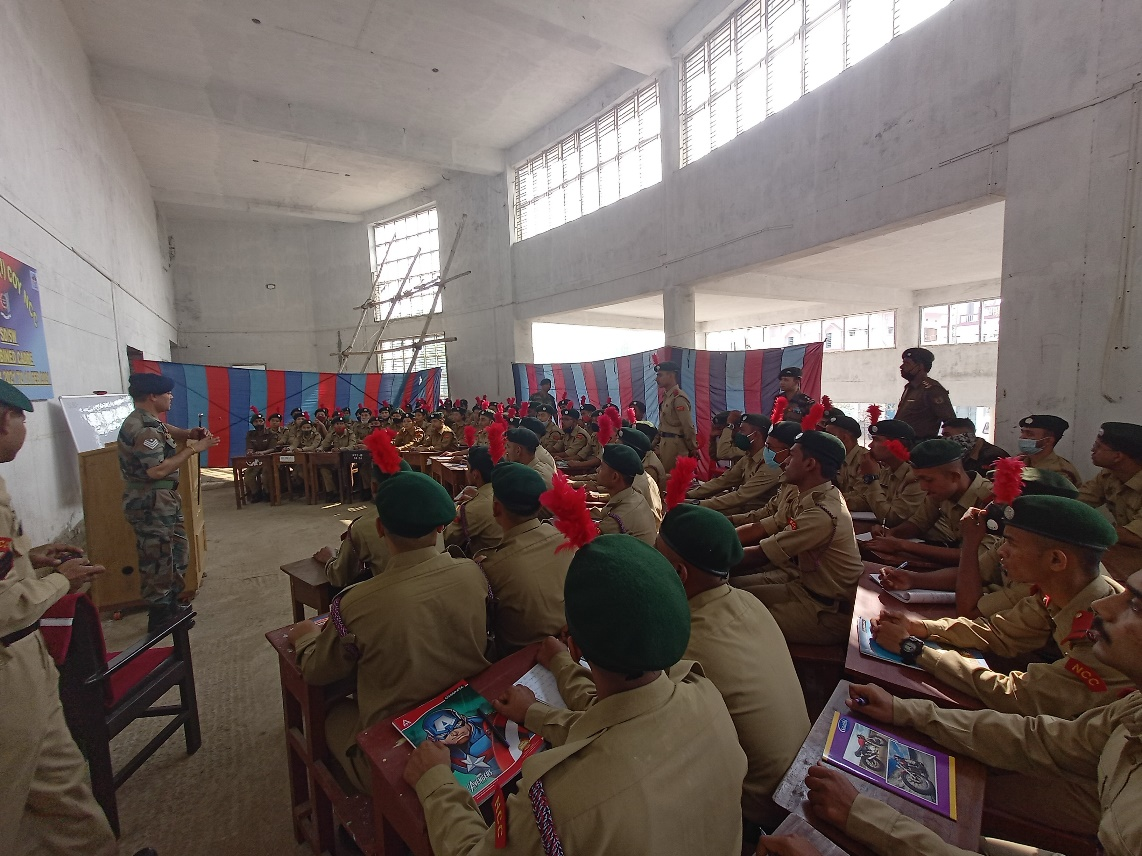 NCC- International Mother Language Day 21 feb 2021
Report: - Tandim Banik, English Hons. 1st semester student secured 1st position in the ONLINE QUIZ IN NATIONAL YOUTH CONVENTION from 10th - 12th January, 2021.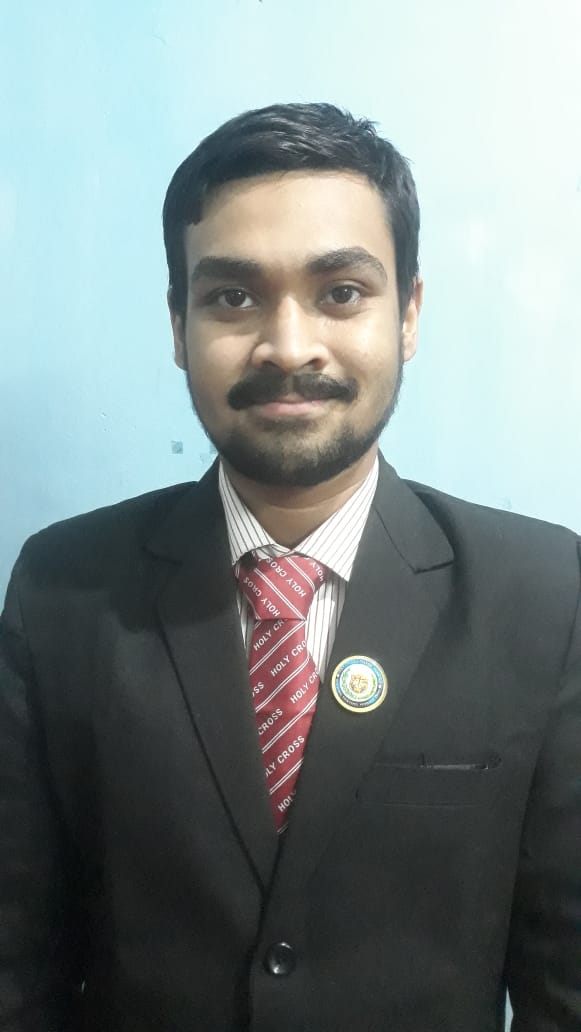 Report: - Students from different departments from 3rd and 5th semester have taken part in the STATE LEVEL NSS YOUTH FESTIVAL at Agartala from 6th- 8th January, 2021.